About us
Gautschi Optik - since 1878
---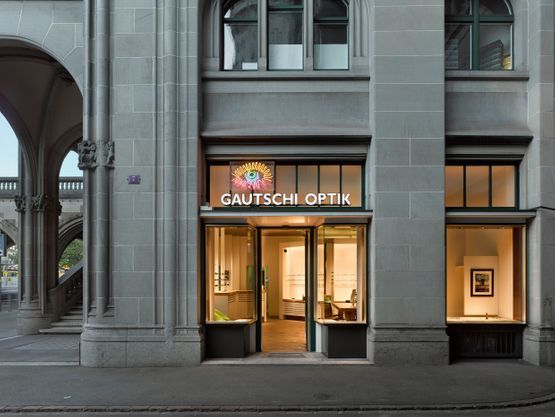 Ultramodern opticians in Zurich
Gautschi Optik Zürich AG is just a five minute walk from the Zurich main railway station.
Gautschi Optik was founded in Lausanne in 1878 and has been family-owned ever since. In 1923, Francis Gautschi opened the shop in Zurich, in those days in the Bahnhofstrasse. We are now at Uraniastrasse 7.
Today the family business is managed by Andreas Gautschi, dispensing Optician SBAO, the fifth generation to lead the company.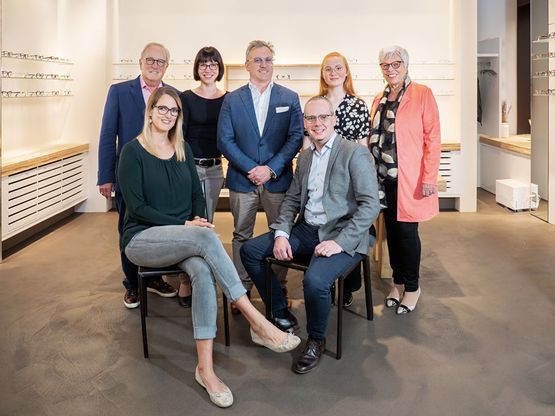 We're here to help our customers with their vision
Our trained opticians advise our customers on the basis of sound knowledge – but also with a real passion for fashion. We keep up to date with the latest trends by attending the trade fairs in Munich, Paris and Milan. While we are there, we seek out new, innovative brands that we would be pleased to display in our shop - often on an exclusive basis. Examples of this include the fashionable wood models, or the comfortable natural horn frames.
The history of Gautschi Optik (founded in 1878 and now in the fifth generation)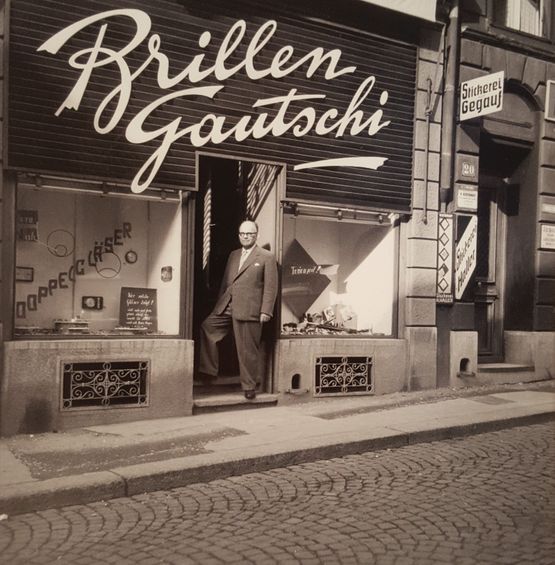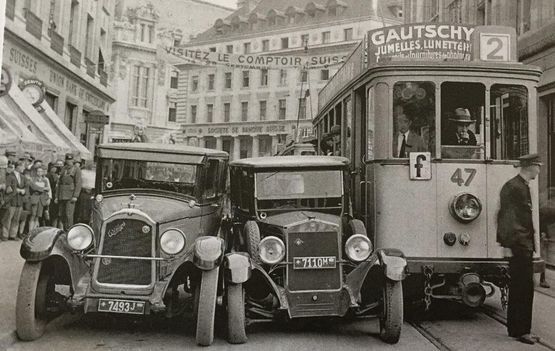 It is 1851. The small town of Morez is situated in a little valley,

702m above sea level, in the French department of Jura, where a number of instrument and spectacle frame manufacturers have become established. They use water power from the River Bienne to produce energy to operate their machinery in the factories. Around this time,
Jakob Gautschy (born 1819) starts manufacturing telescopes and microscopes.

Thanks to their international success with the sales of their instruments, Jacob Gautschy and his son Emil are able to set up their first optician's shop in Lausanne in 1878.
Their reputation for helping people to improve their eyesight spreads quickly in Lausanne, with the result that more and more customers come to the shop.

The First World War breaks out, orders dry up at the factory in Morez and sadly it closes its doors permanently. Emil Gautschy loses his entire fortune and has to give up the shop with its superb position in the Place St. Francois in Lausanne.

His youngest son, Francis Gautschi (born 1893) follows his great love and moves to Zurich. In 1923, Francis opens his own optician's shop, Brillen-Gautschi, at Bahnhofstrasse 38. The first radios can also be purchased at
"Brillen-Gautschi", providing profitable additional business for the shop.

The world economic crisis of the thirties forces Francis Gautschi to leave the Bahnhofstrasse and move to Augustinergasse 22. The owner of the property decides he wants to use it himself, so Francis moves to his current location, Uraniastrasse 7, in 1956.
---
His son Felix Gautschi (born 1947) successfully completes his training as an optician, but sadly Francis dies unexpectedly after a short illness. With grief weighing heavily upon him, Felix is forced to jump in at the deep end. Only 19 years old, he now has to manage the optician's shop, a task that he continues over many years with great success.

In 2006, the fifth generation optician arrives, following the completion of his studies at technical school. Andreas Gautschi gradually takes over Felix's duties. He assumes the management of the family business and becomes the owner of Gautschi Optik Zürich AG in 2016.

We hope to continue writing history at this location for a long time to come.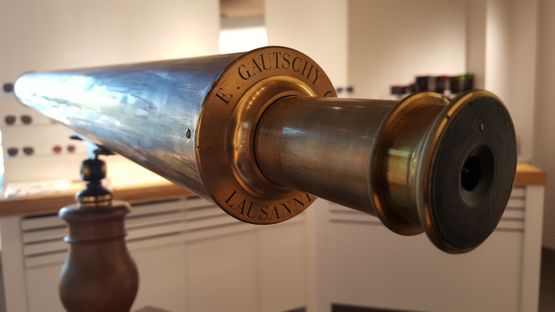 Team
Visit us in Zurich, we look forward to seeing you!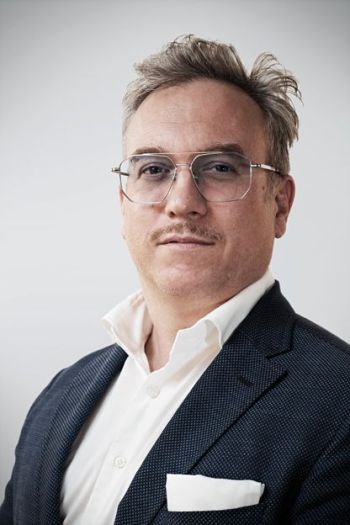 Andreas Gautschi
Owner, Managing Director, Dispensing Optician SBAO, contact lens specialist and apprentice instructor

Languages: G, E, F, I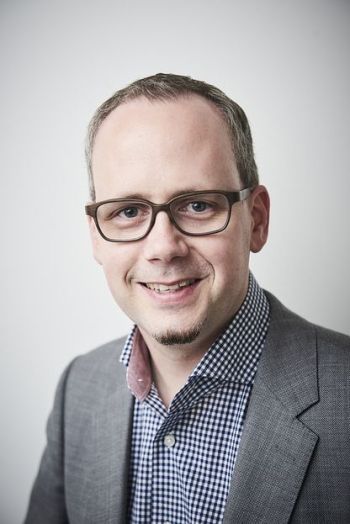 Stephan Eggenberger
Optician and contact lens specialist

Languages: G, E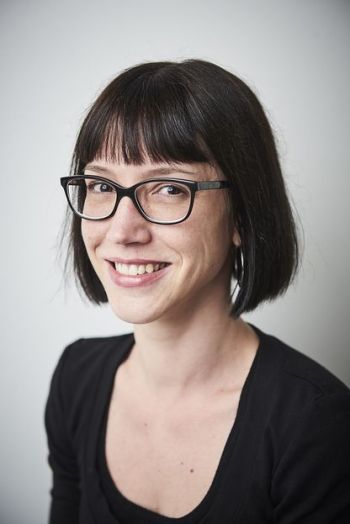 Nicole Ströhm
Optician, workshop manager and apprentice instructor

Languages: G, E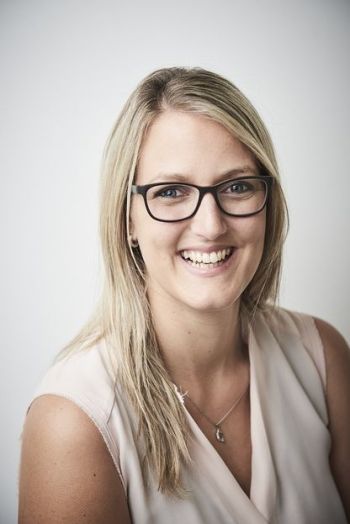 Stephanie Thossy
Optician and LAP examiner, apprentice instructor

Languages: G, E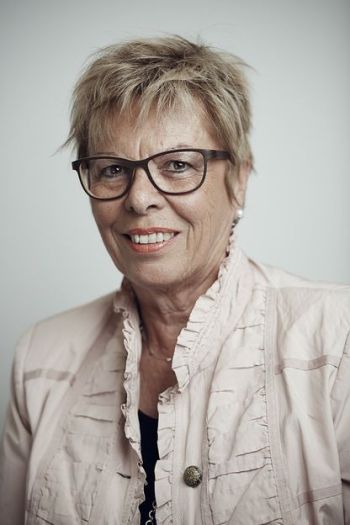 Elsbeth Gautschi
Accountant, on the board of Gautschi Optik

Languages: G, E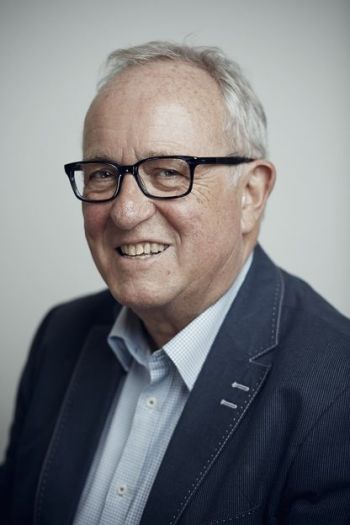 Felix Gautschi
Former owner, on the board of Gautschi Optik

Languages: G, F, E, I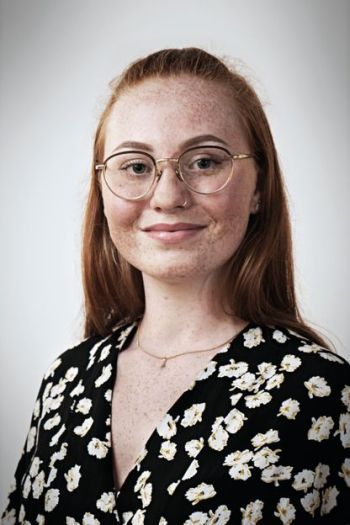 Annalena Widmer
Trainee (in the fourth year of a four-year apprenticeship)

Languages: G, E
---
Dynoptic Partner
As an owner-managed Dynoptic partner, we create more value for customers and employees, both in human and professional terms.